3 reasons people opt for a mini-split system
If you are thinking of upgrading your heating and cooling system, but aren't sure what your options are – keep reading! The 3 reasons people opt for a mini-split system are: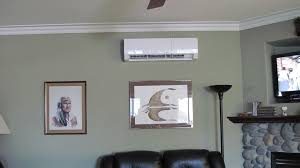 There is no existing ductwork
They are adding on or renovating their home
They are trying to address problems their existing system can't meet
No existing ductwork
Mini-splits have become an alternative to window units for homes where there is no ductwork. They are quieter and more efficient than window units. Even though they cost more than a traditional window unit, it is far less expensive than putting in a ducted a/c system. Adding ductwork where there is none, is an expensive and labor intensive project.
Renovations/additions
Cooling a newly added room to your home can be too much for your existing a/c system. The "spot cooling" option allows homeowners to avoid adding additional ductwork in the renovated space or addition. It also eliminates the need to upgrade their present cooling system to accommodate the larger living space. When adding on additional rooms to your home, mini-splits can provide a good alternative to package or window units.
Addressing problems your current system can't handle
There's always that one room at the end of the hall, at the end of the duct run that is just never as cool as the rest of the house. These rooms tend to not get enough airflow to properly cool or heat the room, especially if the original system was not sized properly for the home. While mini-splits may address poor cooling or heating in specific areas, they are simply treating the symptom of an underlying issue. To address the larger issue, homeowners may consider a new properly sized installed system down the road. In the meantime, mini-splits can potentially solve these issues.
Call LHT Cooling, Heating & Refrigeration, Inc., and one of our licensed technicians will assess your system and give you options.