3 Reasons to start your Spring Cleaning with your HVAC
Spring cleaning can become an overwhelming chain of tasks, especially after a cold winter where you just want to enjoy the warmer weather. HVAC maintenance should be at the top of that cleaning list. Here are 3 reasons to start your Spring cleaning with your HVAC unit.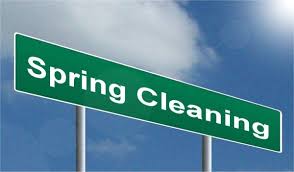 Hidden Allergens – what you don't see can hurt you! If you are sensitive to mold, dust or other airborne materials, you would be shocked to see what's hiding in your HVAC equipment. Even with changing your air filters regularly, many particles still make their way past the filter. They can settle on the coils in your air handler, combine with moisture, and a level of grime can develop. This will take more than a feather duster to remove.
Hidden Costs – if you think HVAC maintenance is a needless expense – think again! Various elements of your Spring HVAC cleaning can contribute to better system performance, resulting in more controlled energy costs. A layer of grime on your indoor coils and dirt on your outdoor coils can add 30 percent to your cooling bill. Blockages and leaks in your ducts can add another 20 percent or more to your energy usage. Low refrigerant levels can also add another 20 percent. You simply cannot afford to ignore these facts!
Preparedness – Summer weather may be a distant consideration, but here in South Carolina it comes upon us fast! Soon you'll be relying on your HVAC unit to keep you comfortable. Preventative care allows issues to be diagnosed before they become serious. While you can't avoid all potential breakdowns, you can reduce your potential for a malfunction by 90 percent. Your technician can also help in planning ahead for an eventual system replacement.
The professionals here at LHT Cooling, Heating & Refrigeration, Inc., are here to help you start your Spring cleaning with your HVAC!