5 Good Reasons to Replace Your HVAC in the Fall
Here are 5 good reasons to replace your HVAC in the Fall: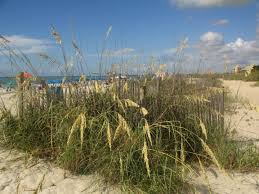 Save money – by replacing your system in the Fall you have time on your side. Time to research the best system to meet your needs and time to find the best contractor to install your new system. This time of the year contractors are between cooling and heating seasons and have more time available to do the installation. Since investments in HVAC equipment are significant, this time also allows you to plan.
You can get what you want – since you and the contractor both have more time to figure out what system is best for your home, you can also check out all the new technologies associated with HVAC. A lot has probably changed since your old system was installed. You can realize some significant improvements in comfort and reductions in energy costs. Controls, communications and programmable and wifi thermostats are some of the added features you might consider.
Beware of the zombie heat pump – if your HVAC doubles as your heat source (i.e., heat pump), you should definitely consider replacing before winter. If your unit was having trouble keeping your home cool this summer, it may really struggle to keep you warm this winter.
Can I rethink this – if you have contractors check out your system in the Fall, they have time to run some new calculations on both the cooling requirements for your home as well as the ductwork and airflow calculations. If your system is too small, it will not keep up on the hottest or coldest days. If your system is too large, it will cycle too much and cause wide swings in your indoor temperature.
Last but not least – consider the energy savings you might get from a new high efficiency system. If you live in a high-humidity area like we do here in Myrtle Beach, an older unit may not be able to pull the humidity out of your home.
Call us here at LHT Cooling, Heating & Refrigeration, Inc., so we can answer any questions about why these 5 good reasons to replace your HVAC in the Fall are in your best interest.