6 Things You Must Know About Home Cooling Bills
We have some simple steps to help you hold down the cost of beating the heat. The following 6 things you must know about home cooling bills will keep more of your hard earned cash in your pocket.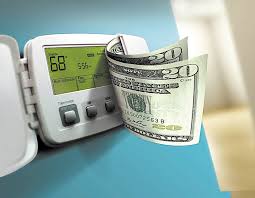 Costs remain high. Despite lower overall fuel costs, the average residential electical bill this summer will be $400 or more. Air conditioning is the biggest culprit. Take some of the load off your AC with light-filtering window treatments, and replace incandescent lightbulbs with cool LEDs. Use a ceiling fan along with your air conditioner.
Care for your compressor. Dirt and debris can plug up your unit. Check for a buildup of grass or leaves, and change the indoor filters at the beginning of every month. And instead of waiting for your AC unit to fail in 100 degree weather, have it serviced by a professional HVAC technician – like those here at LHT Cooling, Heating & Refrigeration, Inc. We will check refrigerant levels and inspect and clean all components.
Turn up the temp. By maintaining the highest comfortable setting, you can save 30 percent of your summer cooling costs. Try a comfort range of 76 to 78 degrees. Install a programmable thermostat so that your unit won't work so hard when you're not home. A programmable thermostat can save you 10 percent on your heating and coolings costs.
Get a thank-you from your local utility company. See if your electric company offers a summer pricing plan or rebates on upgrading your equipment.
Apply for a tax break. If you air conditioner has reached the end of its life, you may qualify for a federal tax credit for replacing it with an energy star rated unit that meets their criteria.
If all else fails . . . Still not seeing a signifcant difference in your bill? You may need to seal ducts in your attic or craw space, or your insulation may need an upgrade.