Advantages of smart thermostats
There are many advantages of smart thermostats! Heating and cooling account for nearly half your home's energy costs. A smart thermostat offers both automation and greater control over your home's temperature and climate – control that could save you a lot of money on your utility bill. Here is the top 8 advantages of smart thermostats: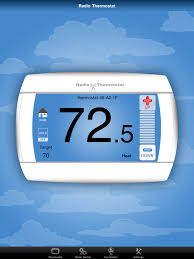 Take human error out of the equation. Smart thermostats learn your schedule and preferences. They make it easier to be energy efficient by letting the thermostat handle the dropping and raising of the home's temperature while you come and go.
Keep an eye on your home. Your smart thermostat is like a window into your home. You can check the companion app while you're away from home to see if the heat or air conditioning is running – and at what temperature. They work great on a second home so you can confirm everything is running smoothly, even when you're not there.
Adjust the temperature from anywhere. Coming home from work early? Delayed at the airport? If you've got your mobile device handy, you've got control of your thermostat.
Get emailed alerts. You can be notified by email if your home's temperature is rising or falling outside your pre-determined range. You can also be notified if there is a power outage.
Save energy. Depending on your habits, letting the smart thermostat manage your home's climate automatically will save you a bundle.
Program it with ease. All top rated wi-fi thermostats are easy to use. If you've had a hard time with programmable thermostats in the past, you'll love the new generation of well-designed thermostats.
Analyze your energy use. You can track your usage and get easy to read monthly reports.
Set vacation mode. Heading out for a while? Smart thermostats make it easy to set temperature while your away without messing with any of your existing settings.
If  you would like to learn more of the advantages of smart thermostats, contact one of our licensed technicians here at LHT Cooling, Heating & Refrigeration, Inc.