Benefits of a dehumidifier
It's no secret that it is quite sticky here in South Carolina in July and August! Even when it's not so hot here at the beach, we stay pretty damp and humid. When humidity makes its way into your home, it can cause serious problems. It is recommended to keep a relative humidity level between 30 and 50%. The benefits of a dehumidifier go a long way in protecting your home.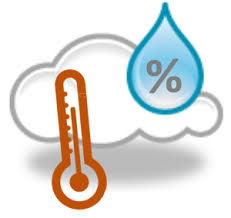 Indoor humidity levels above 60% can lead to any of the following:
mold and mildew growth
active dust mite populations
health complications for those with asthma, allergies or compromised immune systems
ruined furniture and clothing
feeling stuffy and clammy, despite running the air conditioner
Often people manage their humidity either with room dehumidifiers or with their central air system. While these are both effective, they have their limitations. Room dehumidifiers can be costly to run and require frequent emptying. Air conditioners dehumidfy as they cool, but often you have to turn the temperature down cooler than you need to take the moisture out of the air.
If you're looking for another way to dehumidify your home, you may want to consider a whole house dehumidifier. The benefits of a dehumidifier for your whole house include:
You only need ONE dehumidifier for your whole house. These humidifiers tie into your existing cooling and heating system ductwork. You may actually run your air conditioning less because air with lower humidity feels cooler.
There's a size for every home. They come in a variety of sizes. And since they have their own drainage line, you never have to empty water out of a pan.
They are efficient. These units can be up to four times more efficient than room dehumidifers.
They can also serve as air purifiers.
Because installing a whole house dehumidifier is really not a do-it-yourself kind of project, call the expert technicians here at LHT Cooling, Heating & Refrigeration, Inc.!