Benefits of Professional Attention to Your AC Unit
Spring temperatures here in Myrtle Beach are warming up. This is the prime time to get your AC tuned up for the hot summer months that are quickly approaching. The benefits of professional attention to your AC unit are essential to keeping you comfortable all summer long.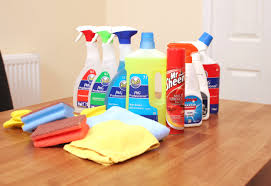 With those hot and humid days coming quickly, your AC unit will be working extra hard. That extra hard work is exactly what can cause your system to fail ~ right when you need it most. That is why Springtime is the perfect time to have your AC serviced by a licensed HVAC technician.
A full service AC tune up offers many benefits including the following:
Prevents little issues from becoming BIG problems. Wear and tear – the more we use the AC (wear) the more tear there will be! Problems always start out small. But when they are not addressed, those small problems become HUGE! Replacing a worn capacitor is much less expensive than replacing a motor or a compressor.
Protects your warranty. AC units usually come with a 5 to 10 year warranty that will cover costs of parts. However, most companies will require you to show proof that your system is being maintained by a licensed HVAC contractor.
Reduces environmental impact. If you live near the ocean, which we all do here in Myrtle Beach, it is especially important to have your coils washed down. Salt air carried by the sea breeze will find its way into your AC unit accelerating the rust process.
Improves the efficiency of your unit. On those very hot days you want to cool off quickly when you come indoors. Having your AC unit cleaned will remove buildup that can clog the condenser. The more the buildup, the more the clog, the less efficient your unit will run.
Saves money. The more you use your AC unit, the more your electric bill will increase. The more efficient your unit is running, the lower your electric bill will be. Taking care of your AC unit today will make it last longer allowing you to put off the expense of replacing it.