Benefits of Scheduling Spring HVAC Maintenance
It may be cool today, but the hot summer days are not far away! There are many benefits of scheduling Spring HVAC maintenance. Even in these tough times with coronavirus closings, we are still here to handle your Spring maintenance. We want you to know we are taking extra precautions for your safety and the safety of our employees.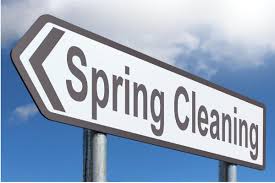 We recommend having your system serviced twice a year ~ ideally once in the Spring and again in the Fall. Having your cooling system checked before it goes into overdrive is a great way to protect your investment.
The following are the benefits of scheduling Spring HVAC maintenance:
Increased efficiency. A clean, well maintained cooling system operates at optimal efficiency. Unhindered by the presence of dirt and dust, inadequate lubrication or worn and damaged parts will keep you cool all summer.
Warranty validation. Most manufacturer's warranties require proof that the equipment is being properly maintained by licensed HVAC technicians on a regular basis.
Reduced energy and utility costs. When your cooling system is running at peak efficiency, it requires less energy to cool your home. This helps lower your monthly utility bill and also reduces your impact on the environment.
Continuous, reliable service. Mid-season breakdowns are more than an inconvenience. In the case of extreme summer temperatures and humidity, they can have an adverse effect on those with health issues. Routine annual maintenance can help detect most issues while they are small and avoid disruption of service when you need it most.
Comfort. Are some rooms in your home alway hotter or colder than the rest of your house? Do you have mildew or mold issues? A cooling system that is improperly sized or inadequately maintained will be unable to provide you with consistent levels in temperature and/or humidity.
Prolonged lifespan. A dirty or neglected cooling system can cause undue stress and wear and tear on systems components leading to premature system failure.
Enhanced indoor air quality. A clogged or dirty filter can no longer trap dust, pollen, mold spores, and bacteria. This allows them to enter your ductwork, coat system components, reduce airflow and contaminate your indoor air.
Preserve the integrity of your system with these benefits of scheduling HVAC maintenance in Spring by calling us here at LHT Cooling, Heating & Refrigeration, Inc., now!