Best thermostat setting when it's hot
Your best thermostat setting when it's hot is one that keeps you comfortable without skyrocketing your utility bill. How do you find that balance? It's summer here in Myrtle Beach and the heat index is above 100 degrees. If you prefer a relatively chilly indoor temperature, you probably won't like what we have to say.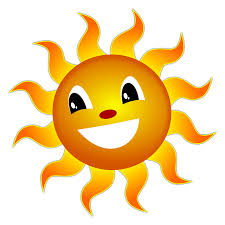 The case for a warmer indoor temperature:
The longer your air conditioner runs, the higher your electric bill will be
The lower  you set your thermostat, the longer your air conditioner will run
The more you reduce the difference between the outdoor and indoor temperatures, the less your air conditioner will run and the less your electric bill will be
We recommended that you set your thermostat between 78 and 85 when you're not home. When you return home on a 100 degree day, even 85 degrees will feel cooler. It is not recommended to turn OFF your air conditioning when you leave – even for extended periods of time. The extra heat and humidity can damage your interior walls and furnishings.
Keep your cool: some people don't tolerate warmer weather well. However, there are several things you can do before lowering your thermostat.
Keep blinds and curtains closed during the day when the sun is out. You can also install window tinting to help block the sun's hot rays.
Turn your ceiling fans on – they should be spinning in a counter-clockwise direction. You can probably set your thermostat 4 degrees higher and not feel any difference.
Make good use of kitchen and bathroom exhaust fans to force heat and humidity out.
Drink plenty of water and stay hydrated.
Of course, make sure your home is insulated and ductwork is properly sealed against air leaks. Call one of our licensed technicians here at LHT Cooling, Heating & Refrigeration, Inc., to inspect your ductwork.