Beware of these HVAC scams
The scammers are everywhere. They especially like this time of the year. Beware of these HVAC scams and watch out for shady technicians who will try to trick or scare you into spending more money that necessary. Here is a list of the most common HVAC scams: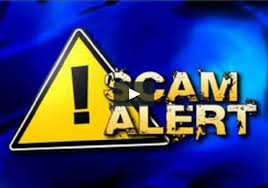 The technician suggests replacing parts that don't need replacing. He will tell you that you should just replace the whole system because it is too expensive to fix. While everything CAN be repaired, you need to decide if it is best to spend money on an older unit that may be past its useful life, or purchase a new system. It is always best to get a second opinion. And always choose a reputable company that is licensed and insured.
Offers that sound too good to be true – usually are! While most companies prioritize serving the needs of their customers, some will cut corners to get ahead and make a quick buck. Insist of getting all offers in writing.
They claim your refrigerant needs to be "recharged". If your unit is truly low on refrigerant, it means there is a leak. The leak is the source of your problem, and your technician should be offering a leak search. Leak searches are generally inexpensive and far less expensive than adding refrigerant to a unit that won't be able to hold on to it.
High pressure salesmen are never a good sign. Some will try to scare you into paying way too much. They don't allow you time for a second opinion. This is a red flag and you should ask them to leave your home immediately!
If they ask for money up front before anything has been done, do NOT pay them. Now, this does not include the basic service call fee. Most all companies have a diagnostic or service fee that should be paid before they leave your home. You should only pay for repair services after the repair has been made.