Be careful landscaping near your heat pump!
Heat pumps and exterior units for air conditioners work most efficiently when there is sufficient space to allow the free exchange of cool and warm air. You must be careful landscaping near your heat pump! While they may be operating efficiently, you want them effectively out of sight. Some appropriately selected and planted landscape shrubs can enhance the exterior of your home and hide that unsightly, louvered metal box.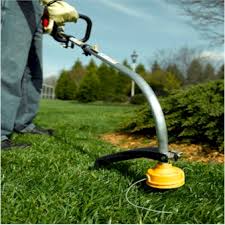 Some recommended shrubs or plants that can be planted near your heat pump are as follows:

Sky pencil – a form of Japanese holly with slender growth
Boxwood – a slow growing shrub that can be pruned into a hedge
Blue prince holly – also grows slowly and enhanced when pruned
These and other landscaping shrubs should have at least a 3-foot separation from the unit to allow air flow and avoid damage to the plant. If you decide to plant shrubs with thorns, keep them far enough away from the unit so a service technician can access easily.
To help heat pumps and air conditioners operate efficiently in the summer, the unit should not be on the south (or sunny) side of the house. If they are, consider protecting them with the canopy of a deciduous tree.
Also – remember that these outdoor units are not pedestals for potted plants, work benches, or shelves to lay tools or garden hoses. These units are designed for an efficient exchange of heat, and air flow through and around them is necessary for proper performance.
Most important of all, take special care when mowing or weed-wacking near your outdoor unit. Very costly repairs will be needed if you hit any of the copper lines or electrical elements of your outdoor unit. If you do inadvertently damage your unit, shut it off immediately and call one of our expect technicians here at LHT Cooling, Heating & Refrigeration, Inc., to assess the damage!