Dangers of not maintaining your a/c system
There are many dangers of not maintaining your a/c system. Air conditioners are an invaluable way of controlling temperature in your home and workplace. They help maintain a comfortable temperature that is safe and healthy. As long as the a/c is properly maintained, the advantages are risk-free. However, if certain precautions are neglected, it is possible that your a/c unit could become hazardous.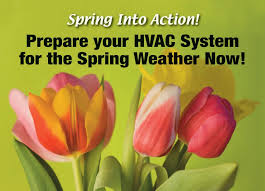 What are the dangers of not maintaining your a/c system?
Poor maintenance of your a/c unit will lead to health hazards being carried by the circulating air throughout your home. Unfortunately, this means that hazards are being effectively spread through your home.
Pollutants and contaminants in the a/c system can cause, contribute to, or exacerbate a number of health problems. These include asthma, allergies and sinusitis. Many of these problems can be alleviated with a simple cleaning of the a/c system ridding it of dust, dirt and allergens that are being circulated in a dirty system.
When bacteria, viruses, or mold get into the a/c system, the hazards become more severe. A wide variety of illnesses can be caused or spread by not maintaining your a/c system. Micro-organisms can be circulated with supposedly fresh air when your a/c is not properly cleaned and maintained.
Avoiding the dangers of not maintaining your a/c system:
The best way to avoid these dangers is simply to ensure that your air conditioning system is well-maintained, regularly checked, and kept clean.
Regular cleaning is all it takes to avoid problems relating to allergies or asthma. Intakes and outlets are not only the easiest places to reach and clean, but also where dust and allergens tend to accumulate the most. We recommend a professional cleaning and tune-up twice a year.
Regular maintenance is also the best way to avoid spreading illnesses. Generally, best practice is to have cooling systems checked in the Spring and heating systems checked in the Fall. Checking the systems for the heavy use seasons will ensure they are in top working order to do their hardest work.
Call us at LHT Cooling and Heating to schedule your Spring mainteance and don't let the dangers of not maintaining your a/c system effect you!