Do I really need HVAC inspections twice a year?
Many people wonder do I really need HVAC inspections twice a year. We certainly appreciate that you want to be as efficient and cost effective when maintaining your HVAC system, but we firmly believe it is better to have 2 inspections/cleanings done – one in the Spring and one in the Fall – or roughly 6 months apart.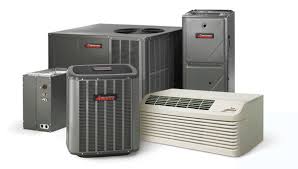 Even though your furnace and your air conditioner are separate appliances, they share many components, such as wiring and ductwork. So although our technicians will focus on your heating system at this time of the year and the A/C system in the Spring, he can uncover problems in the shared elements at any visit. Experts say it's not wise to go too long between check-ups. Skipping or consolidating your HVAC cleanings can be compared to driving your car extra miles between recommended oil changes.
You might see some short term financial gain, but you risk the long term loss if something goes wrong. Heating and cooling systems are major home components with many moving parts that are often operating continuously. Parts develop wear and tear and dust and dirt build up over the course of several months. When something goes wrong, it can go seriously and expensively worng. A twice yearly check up is likely to catch problems early when they might be small and easily corrected. In addition, waiting to address problems, even when it's still functioning, will cause the unit to run less efficiently and have to work harder shortening its lifespan and increasing your monthly utility bills.
Ideally, your systems will be checked near the time of the year when they will be used the most. For example, when checking your A/C unit the outside temperature should be warm enough to check the correct refrigerant levels. The technicians here at LHT Cooling, Heating & Refrigeration, Inc. do more than just poke around and replace your filter. We check wiring, motors, ducts, evaporator coils, drains and much more – call us for a complete list of everything we do!