Don't forget your HVAC system this Fall
Most people don't like to think about their HVAC system. And no one likes to pay for maintenance. But, don't forget your HVAC system this Fall! When customers ask us, "do I really need to have my HVAC system serviced?" Our answer is ABSOLUTELY!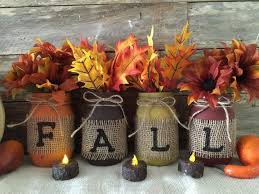 The truth is, if you really don't want to give any thought to your HVAC system, then preventative maintenance or a Fall tune-up is the best way to go. Most HVAC professionals equate preventative maintenance for your system to be equally as important as regular oil changes for your car. Much like your car, your HVAC system is mechanical with moving parts and pieces that need to be cleaned, inspected and adjusted. And just like your car, these parts wear out over time and need to be replaced.
So what exactly are you paying for when it comes to a tune-up or maintenance visit for your HVAC system? Here are just a few of the 23 points included in our tune-up and professional cleanings:
Clean, level, calibrate thermostat
Clean blower and fan assembly
Wash condenser coil and evaporator coil
Replace filters
Lubricate all moving parts
Adjust all drive belts and pulleys
Test safety controls
Tighten electrical connections and terminals
And many more – see full list on our website
In addition to keeping your system running longer, most people don't know that NOT maintaining your HVAC may very well void any warranties. A well maintained system will greatly decrease the chance of a breakdown. Systems tend to break when they are working their hardest. For example, a holiday weekend when you are hosting a house full of people. With more doors opening and closing more frequently, your system has to worker harder to maintain the desired temperature you have set on your thermostat. You will also notice lower utility bills when your system is regularly maintained. Keeping your equipment running at its optimum capacity prevents spikes or increases in your utility bill.
So, get ready to call us here at LHT Cooling, Heating & Refrigeration, Inc., and schedule your professional cleaning and tune-up. Don't forget your HVAC system this Fall!