End of Summer tips for your a/c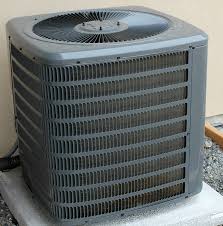 Your air conditioner has kept you cool and comfortable during the hottest days this Summer. As we say good-bye to Summer, let's look at these end of Summer tips for your a/c.
Examine your unit for anything unusual. Carve out some time observing your a/c. Give it a visual check-up by looking for frayed wires, leaks and damaged internal parts. Listen and be attentive to any strange sounds or smells. Call us immediately if you notice abnormalities with your unit.
Get a new air filter. You should be changing your air filters on a monthly basis. If a couple of months have gone by and you can't remember when it was last changed, change it now. It's helpful if you write the date on the filter with a permanent marker when you put the new one in. Not only will you breathe easier with a clean filter, you will also protect your equipment and save money on your energy bill.
Clean the condenser coils. The condensate drain is a breeding ground for mildew and moisture, which will cause your unit to work harder. Make sure to clean the drain to prevent clogs!
Clear the outdoor unit from any obstructions. Clear the area around the outdoor unit from shrubs, weeds, or fallen branches. Eliminate any visible dirt and debris with a vacuum or brush. Keep the area clean to allow sufficient air circulation.
Schedule a preventative maintenance tune-up. A tune-up from a licensed contractor, like LHT Cooling, Heating & Refrigeration, Inc., will keep your unit running efficiently throughout the year.
Call the professionals! Your heating and air system is not typically a do-it-yourself project.
We hope these end of Summer tips for your a/c are helpful!