Enhance humidity control in your HVAC
To enhance humidity control in your HVAC, you can try the following to boost your system's ability to fight that indoor mugginess.
4 strategies to enhance humidity control in your HVAC: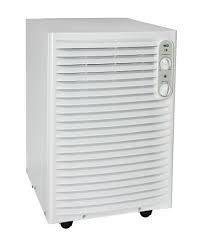 CLEAN THE COILS – This is the easiest thing to try first for getting better HVAC humidity control from an older system. Humid air outdoors is rough on your AC's condenser coils. They can get very grimy in a hurry. That layer of dirt and debris hurts the unit's ability to release heat. As a result, the AC does not operate as efficiently. It will have more trouble removing humidity from the air inside.
GET A PREVENTATIVE MAINTENANCE PLAN – Cleaning only the coils may not be enough to restore performance and better HVAC humidity control if the rest of the system has not been properly maintained. When you invest in a preventative maintenance plan for your air conditioner, you get a regular inspection, tune-up and cleaning of system components. Doing so keeps it running as efficiently as possible to provide better HVAC humidity control. Your technician will also be able to spot and fix impending problems before they worsen and cause the system to fail completely.
ADJUST THE AIR FLOW – It's sometimes possible for a qualified HVAC technician to adjust your system's air flow in a way that makes the evaporator coil colder when humidity levels increase. That can result in more moisture removal and better HVAC humidity control. This is possible only for certain types of AC systems. Also, it does carry some risk of ending up with a frozen evaporator coil. Ask one of our technicians here at LHT Cooling, Heating & Refrigeration, Inc, if this might work for you.
ADD A DEHUMIDIFIER TO YOUR SYSTEM – If all else fails, and you're still not ready to replace your system, you can add a dehumidifier to your air conditioning system for better humidity control. A dehumidifier removes excess moisture from the air before it travels through your ductwork and into your home.