Essential qualities to look for in an HVAC contractor
Finding a good HVAC contractor can be summed up in 2 words – intimidating and annoying. We're here to help with a list of the essential qualities to look for in an HVAC contractor.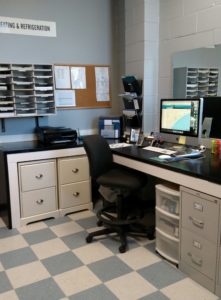 Has a good reputation – it pays to seek out contractors that have consistently good reviews. You can check out potential contractors through many sources:  Yelp, Google, Angie's List, Better Business Bureau, etc.
Is properly certified – an HVAC company should hire NATE certified technicians. This tells you the company hires techs that are efficient, knowledgeable and professional.
Surveys your home, then estimates costs (NOT vice versa) A contractor should always come out to your home and survey your existing system including your duct work – checking for leaks – before giving you any prices for repairs or replacement. Do not trust anyone willing to give you a price over the phone.
Won't discourage you from buying higher efficiency equipment – contractors who don't stay up to date with the latest technology might discourage you from buying higher efficiency equipment because they don't know how to install it. A quality contractor will always be able to install the latest energy efficient models and can explain to you how much those models can save you.
Probably won't have the lowest prices – please don't start your search looking for the lowest priced system. You're almost always guaranteed to find a fly-by-night freelancer who works from his home, is unlicensed and uninsured. He'll most likely install your equipment improperly, which will contribute to higher energy bills.
Does not make assumptions about equipment sizing – your current equipment might be improperly sized, which contributes to higher energy bills. With that in mind, a quality contractor won't assume that he should replace your system with the same size without properly measuring your home.
Sells quality products – ask potential contractors what type of equipment they sell. Make sure it is ENERGY STAR rated from reputable manufacturers.
Works locally in an office or shop – a contractor that maintains a professional workplace tells you that the company has been in business for a while and will continue to be in business in the future – securing whatever warranties they provide.
So before hiring someone, check our list of essential qualities to look for in an HVAC contractor!