Fall HVAC Maintenance is Important
Is Fall maintenance on your heating and air system really necessary? Yes! Fall HVAC maintenance is important! Even though it is still warm here in Myrtle Beach with many of you still running your a/c – it's not too early to schedule your Fall HVAC maintenance. Before the cooler months settle in, it's a good idea to contact your favorite HVAC experts – AKA LHT Cooling, Heating & Refrigeration, Inc.! A professional cleaning of your system ensures you will be ready to meet the coming weather changes and still be comfortable in your home.
Why schedule maintenance in the fall?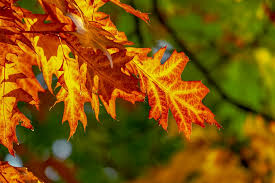 This is a common question. After all, our Fall season here is still relatively mild and you won't need to kick on your heat for a little while yet. However, that is the very reason why now is a good time. Getting your system looked at early means your system is primed and ready to go at a moment's notice when the temperature drops.
Fall is also a slower time for HVAC technicians. Once the colder winter days are here, most HVAC technicians are busy with emergency "no heat" calls. Having them out now guarantees you have plenty of time to get the care and service you deserve.
What do you get with routine Fall maintenance?
A clean system. Literally! Dust and junk have been accumulating in your system. That can mean bad air flow, poor efficiency, and can even cause some serious repairs.
Maximized efficiency. Regardless of your heating system, you'll want to get the most comfort for the least cost. Routine care is hands-down the best method of improving and maintaining the efficiency of your system.
Less breakdowns. By tightening electrical connections, checking major and minor components and all around much needed care, you will avoid a majority of causes for repair or replacement.
When the colder weather arrives, you will be warm and cozy in your home because Fall HVAC maintenance is important!