Time for Fall HVAC Maintenance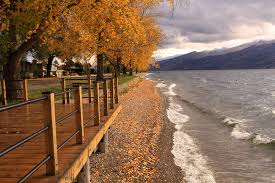 With the kids back in school and Fall and Winter holidays quickly approaching, now is the perfect time to do some routine maintenance on your heating and cooling system. By putting a little effort into making sure your HVAC system is working properly, you will significantly reduce your energy consumption and make the switch from cooling to heating as smooth as possible.
Fall HVAC Maintenance Tips:
Consider replacing your HVAC system. You should consider the age of your system and your current energy bills before you do anything. Heating systems that are more than 10 years old are only 40-60% efficient. If your HVAC system is on its last legs, seriously consider replacing it.
Clean or replace air filters. Dirty HVAC filters restrict airflow and reduce the entire efficiency of the HVAC system. If you have not cleaned or changed your filters in a while, now is the time to do it!
Clean and unblock all vents and registers. Go around your home and make sure all of your return and supply vents are clean and clear. Do not push furniture up against them. Do not cover them with curtains.
Have a professional tune-up and cleaning by a licensed technician – like those here at LHT Cooling, Heating & Refrigeration, Inc. Sign up for a Safety and Efficiency Agreement (SEA) and get 2 professional cleanings per year. Not only will you get priority service and discounts, but many times we can address small problems before they become BIG problems.
Call now to schedule your Fall HVAC Maintenance!