Fall HVAC Preventative Maintenance Tips
Have you serviced your heating system for the winter ahead? Listen to our Fall HVAC preventative maintenance tips! Whether you are a homeowner or property manager, you will need to find a reliable HVAC professional – like those here at LHT Cooling, Heating & Refrigeration, Inc. A well maintained and serviced HVAC system will be more efficient both in functionality and energy consumption.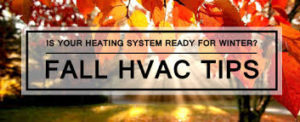 Most heating demands in many homes and commercial buildings account for over a third of the total energy use. Therefore, it is imperative to maintain your HVAC system and keep it working efficiently. Listed below are some insightful tips:
Replacement of your HVAC system – you should consider the age of your heating system before you do anything. Heating systems that are more than 10 years old are only 50-60% efficient. Therefore, you should consider replacing the whole system. Today, gas furnaces are available in the market that have efficiency ratings as high as 97%.
Clean or replace filters – dirty filters restrict airflow and reduce the entire efficiency of the HVAC s ystem. If you have not cleaned or changed your filters for a while, now is the time to do it. This should be done on a monthly basis.
Adjust the supply register – remember cold air falls and hot air rises. You could close a few registers on the second floor and facilitate the heating more efficiently.
Calibrate the thermostat – correct calibration greatly enhances the efficiency of your heating. LHT does this with our maintenance contract customers.
Invest in a programmable thermostat – a programmable thermostat enables you to manipulate the cooling and heating of your home even when you are not there. You can easily program the temperature to drop when you leave in the morning and rise again just before you get home. Using a programmable thermostat reduces heating costs immensely.
Professional HVAC inspection – the professionals here at LHT will clean and inspect your HVAC system twice a year. With this inspection, we can detect problems before they become major expenses. During this inspection we check filters, inspect electrical components, switches and wires, belts, contactors, motors, safety switches, refrigerant levels and much more.
HVAC Maintenance Agreement – a great way to keep your system at peak performance. Not only do you received priority service in the event of a system failure, but you also receive discounted prices on repairs for parts and labor!