It's Fall Maintenance Time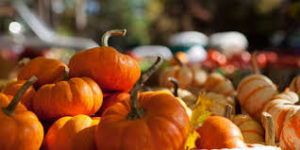 The cooler temperatures are starting to set in, and it won't be long before you'll want to turn on your heat. But remember, it's Fall maintenance time! There are a few things you should do before turning on your heat for the season.
Order a complete preventative maintenance. No matter what sort of heating system you have, it's best to have it checked annually by a licensed HVAC company. The technicians here at LHT Cooling & Heating are at your service to make sure that your unit starts with no issues. Rest assured that we are here to help!
Check your air filter. Make sure your air filter is new and clean before you try to start your heat. One of our most common questions is how often to change the filters. Obviously, when they are dirty. We recommend getting in the habit of changing them monthly. While some homes might not need it quite so often, it is worth the peace of mind to take care of it on a regular basis. If you are changing them monthly, there is less of a reason to use higher priced, thicker filters.
Remove any obstructions near the unit. This is quite obvious but easy to forget. Many heaters are located in garages or attics and share their space with other things. Be extra careful how close your heater is to chemicals or flammable materials. This can be a very dangerous situation if not checked. Give your unit a good amount of room on all sides!
Check your return and supply vents. Take a look at the registers in each room and put them in the open position. Many people will close registers in unused rooms to save money. Unfortunately, this only makes your system work inefficiently. Also, make sure no dust or debris is clinging to the metal grates.
Test your thermostat. Once you've completed these steps, you're now ready to turn your system on. Make sure you set it to "heat" mode and you'll be all set for the colder weather!