Fall maintenance for your heating system
In the fall, many homeowners are busy preparing their property for the winter. From the extra task of raking leaves to sealing cracks and applying weather stripping to keep the cold air out, there are many tasks on your to-do lists. One more to add to the list this time of the year is Fall maintenance for your HVAC system.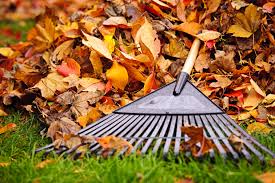 Below are crucial steps that you should take to properly care for your heating system this season. This will not only keep your system in good running order, bit it will help save you money in the long run!
Do-it-yourself system care:
Clear vegetation and debris away from the exterior heat pump unit. This will ensure adequate airflow and help to prevent damage to the unit.
Make sure your unit has its "snow legs". These are riser feet that elevate the outdoor unit so that air can flow on all sides, including top and bottom.
Make sure any combustible products are stored away from your heating system.
Inspect your air filter – you should be replacing these on a monthly basis – all year long! A clean air filter will work to reduce the indoor contaminants throughout the year, as well as facilitate proper airflow into your home.
Make sure all the registers are clear of obstruction. Move heavy furniture and others items which may be blocking registers and preventing heating from reaching your living spaces.
Replace the batteries in your smoke and carbon monoxide detectors!
There are some tasks best left to the professionals – like those here at LHT Cooling, Heating & Refrigeration, Inc. Heating systems are composed of very sensitive equipment which requires maintenance to improve performance and efficiency. This fall, make it a priority to schedule your professional Fall maintenance. LHT will provide essential cleaning, care and inspection to ensure your heating system can handle the important job of keeping your home comfortable through the cold months.