Green Technologies Changing HVAC ~
Green technologies changing HVAC is here today! The reliance on green energy has several benefits, including the ability to decrease the "environmental footprint" on the planet. Companies worldwide are involved in research to create more energy-efficient traditional systems as well as new types of systems that run off alternative energies.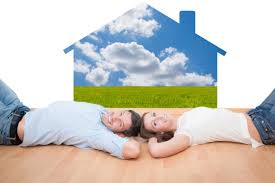 On command hot water re-circulator – This product saves money, energy and water while delivering hot water in a timely manner. The "on-command" pump is attached to the hot and cold water lines under a kitchen or bath fixture in the home. When activated, it allows the cool water being drained to circulate back to the water heater through the cold water line, allowing for hot water 24 hours a day.
Thermally driven air conditioning – Chillers make use of solar energy that, when running short, can be supplemented by natural gas. Solar panels generate a high enough temperature to drive a double-effect chiller that provides more cooling than comparative systems, and eliminates electricity costs.
Quiet duct wrap – Duct wrap has been around for some time. Quiet duct wrap is made from recycled denim fabric that has been diverted from the landfill. It has no fiberglass, eliminating the potential skin irritations, and carries a Class A Fire Rating.
Dual fuel heat pump – The combination of a gas furnace and electric heat pump can provide the most comfortable and efficient type of heating for various temperatures. Above 35 degrees, the dual pump makes use of electricity to heat the home providing warmth that is not too dry. At lower temps, the pump utilizes gas heat to provide better efficiency.
Our list of green technologies changing HVAC takes a look at at changes in simple components as well as entire HVAC systems. Presently, only 9 percent of the country's energy companies currently make use of renewable sources – which leaves plenty of room for change. A call to LHT Cooling, Heating & Refrigeration, Inc. doesn't just keep you cool – it may just save the planet!