Holiday Decoration Safety Tips
Tis the season for merry ~ follow these holiday decoration safety tips and celebrate the season without incident.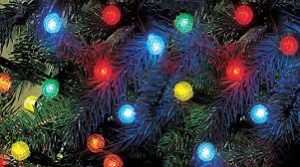 Trees – most artificial trees purchased today are fire resistant. Remember that does NOT mean fireproof! If bringing a live tree into your home, be sure it is fresh. Fresh trees are green, fresh needles are hard to pull off and when you bounce a fresh tree on the ground the needles do not fall off. Remember when setting up the tree in your home to place it far from fireplaces, radiators or any other source of heat. Also keep plenty of water in the tree stand.
Lights – indoor or outdoor – use only safety tested lights. Check each strand of lights (new or old) for broken or cracked sockets, frayed or bared wires, or loose connections. Discard damaged sets or repair them before using. Use no more than 3 standard sets of lights per extension cord. And remember to ALWAYS turn them off when you leave the house or go to bed at night.
Candles – never use lighted candles on live evergreens. Always use non-flammable holders. Keep candles away from decorations or wrapping paper. Place them where they cannot be knocked over.
Trimmings – avoid decorations that are sharp or breakable – especially around children and pets. Avoid trimmings that resemble candy or food. A child could eat them!
Fires – before lighting your fireplace, remove all greens, boughs, papers and other decorations from the fireplace area. Keep a screen in front of the fireplace at all times.
General rules for holiday safety:
Keep matches, lighters and candles out of children's reach.
Avoid smoking near flammable decorations.
Make an emergency plan to use if a fire breaks out in your home. PRACTICE the plan!
Avoid loose flowing clothes – especially near open flames.
Never burn candles near evergreens. Burning evergreens in the fireplace can be hazardous.
Plan for safety. Remember there is no substitute for common sense.
Following these holiday decoration safety tips will assure your family has a safe and happy holiday season.