Holiday HVAC decorating mistakes
The holiday season is here! As we start to unpack the ribbons, wreaths, lights and other decorations, DON'T make these holiday HVAC decorating mistakes. Before you deck your halls, be sure that your decorations aren't jeopardizing your home comfort, your HVAC equipment, or your energy bill.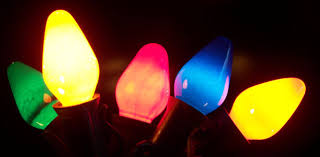 Don't cover your thermostat – Pinterest is not your friend! All those pretty posts with DIY project ideas on how to cover your thermostat could jeopardize your home comfort and your energy bill. Your thermostat is designed to be exposed so it can accurately gauge the temperature in your home.
Don't heat up the thermostat – Keep those sparkly lights far away from your thermostat. Exposing a thermostat to a heat source can cause false readings. This will prevent your HVAC equipment from running when it should, or may cause it to cool when it should be heating. For this reason, you should also NOT have your thermostat near windows with direct sunlight, lighting or lamps, or other electronic equipment that generates heats.
Don't block the air vents – When decorating for the holidays, we often move furniture around to accommodate trees, presents and other decorations. When you block your air vents, your blower will work harder than it needs too making it wear out sooner. Keep all vents clear. Especially if you have a live tree in your home, know that they will dry out faster the closer they are to air vents. This could be a potential fire hazard.
Pay attention to these common holiday HVAC decorating mistakes and have a happy and SAFE holiday season!