How much energy does my a/c use?
Does turning my a/c on and off use more energy? How much energy does my a/c use?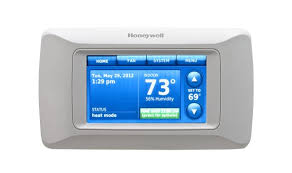 We cannot live without a/c here in South Carolina, and if we do, we won't like it! As much as we want to save energy, as soon as the temperature rises above 80 degrees, we are quick to turn that thermostat down to cool our home. Did you know your a/c uses more electricity than any other appliance in your home?
There is much debate on whether it takes more energy to continually cool your home or more energy to cool it down after being shut off. Many people live by the assumption that it's better to shut off your a/c when you are not home rather than cool an empty house. The other school of thought is leaving the a/c on but set to a higher temperature. We believe this is the better way to go, ensuring your home and furnishings are protected from heat and humidity.
The thermostat is responsible for telling your a/c unit to turn on or off. Changing the temperature DOES NOT make the system work faster or slower. A programmable thermostat can be set higher for times when you aren't home. You can also program it to come on just before you get home, so you come home to a cool, comfortable house.
How to save energy with your a/c:
Make sure your windows and doors are closed
Close the blinds or drapes during the hottest part of the day
Consider installing a tinted film on your windows
Have your system serviced by a licensed HVAC technician – they can check refrigerant levels and your ductwork
Change filters regularly – we recommend monthly!
So how much energy does my a/c use? I guess it will depend on you! While turning it off and on again does not use MORE energy – you can save the most by call us at LHT Cooling, Heating & Refrigeration, Inc.