How to find a trustworthy HVAC technician
When we hire a contractor to perform a service on our air conditioners, we put our trust in them to do honest, fair work. We expect professionalism, integrity and a job well done. However, it doesn't always happen that way. Unfortunately, not every HVAC contractor has your best interest in mind. Next time you hire a contractor to service your AC, be on the alert for any red flags.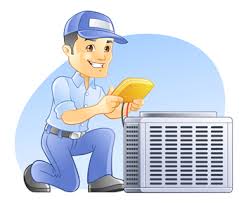 How to find a trustworthy HVAC technician:
They explain the problem to you in a way that you understand. When you're paying a contractor to repair your AC, make sure you understand exactly why the repair is needed and how the technician plans to fix it. Regardless of how much you know about HVAC, you should never be left in the dark about what is going on with your system. If a technician uses complicated jargon that the average person would not understand, they may be trying to make the problem worse than it is. And with that, charge you more for services you don't really need. A good technician, like those here at LHT Cooling, Heating & Refrigeration, Inc, will be able to explain the situation in terms you can comprehend, so you feel confident about what they are doing to fix the problem.
They inspect your AC before giving you a price. Many companies offer free estimates by phone or email, but it is common for these prices to change once the technician actually examines the issue in person. For this reason, we at LHT, do NOT like to quote prices over the phone. Some technicians go as far as keeping the estimate low and vague, then deliver an unexpectedly high bill when complete. To avoid being overcharged, ask your technician to notify you if any issues arise that would cause the final bill to exceed the initial estimate. Before they leave, have the technician show you that the work they charged you for has actually been done.
They treat you and your home with respect. A professional technician will be just as courteous and polite as they are skilled. They should maintain a clean and safe workspace and avoid unnecessary disturbances or noises. When the job is finished, they should leave your home as clean, or cleaner, than when they arrived.
So, keep these tips in mind on how to find a trustworthy HVAC technician – or keep it simple and call us here at LHT!