5 HVAC Danger Signs
Your HVAC system is designed to make your home comfortable and livable, but sometimes things go wrong . . . horribly wrong. Five HVAC danger signs you should not ignore: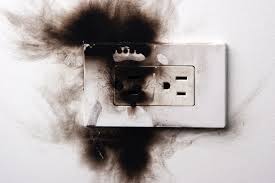 Rotten egg smell – you've probably heard this before and yes, it is dangerous! If you smell rotten eggs and do not actually have rotten eggs in your house, then you have a natural gas leak somewhere in your home. Gas leaks can cause explosions. Do not investigate yourself. Call the gas company and leave the house. Stay with a friend until it is repaired.
Electrical smell – if it smells like something is overheating, it probably is. The system's motor could be going up or some electrical wiring could be bad or torn. Regardless, it's dangerous and can cause serious problems. The electrical smell could lead to burns and cause damage to your system, which could catch fire. Turn off your system and contact us here at LHT Cooling, Heating & Refrigeration, Inc. There are several fires per year that started with the air conditioning system. Be sure to keep yours properly maintained.
Moldy/musty smell – air conditioning units tend to have condensation build-up and can generate a lot of moisture inside the system. Most of the moisture will stay inside the system, but when it escapes into the ducts it causes a musty smell. An air duct cleaning can usually fix this problem. Remember mold is unsafe to breathe! Living with untreated mold in your home can lead to serious respiratory problems.
Burning smell – a furnace's primary job is to burn. But this burning odor should never reach your nose. If it does, then you have a problem. The most common burning smells result from oil burning. An oil leak can burn off due to the motor's heat output.Turn off your furnace and shut off the oil switch, usually on top of the thin oil supply line. Luckily, here in South Carolina, there aren't may oil furnaces!
Puddles – if you notice visible leaks from your HVAC unit or an accumulated puddle, then you have a problem. There are numerous reasons for leaking depending on the season. For example, an air conditioning unit could be leaking because of torn insulation foam on the refrigerant feeding line. Puddles can cause slipping hazards, mildew and other problems.
So keep your home safe and be on the lookout for these 5 HVAC danger signs!