Your HVAC during the dog days of summer . . .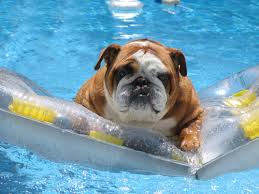 Let's talk about the effects of not maintaining your HVAC during the dog days of summer – and how maintenance could have prevented a hot house on a hot day!
How does your AC unit work:
First, we need to understand the basic idea of how an air conditioner works. Don't worry – we won't get too technical! Air conditioners are nothing but a heat exchanger. It removes heat from your home and moves it outside via the freon (refrigerant). In order for your AC unit to do this, it must breathe the air, and lots of it! That means the filters must be kept clean all year long. The cold air that your air conditioner is blowing out of those vents comes from air that is sucked in through those filters. In other words, if the filters are dirty or clogged, your AC unit cannot breathe well and will not perform efficiently. So remember to change those filters on a monthly basis!
Here is the easy part – you changing the filters! And that is your responsibility. It is very important that those filters are clean so your air conditioning unit can keep you cool on those 90 degree days. Now, let's look at the other side of this breathing behemoth – the outside condenser unit. This  part of your air conditioner has just as big a set of lungs as your inside unit. It needs to breathe lots of fresh clean air to cool off that hot freon coming from inside your house. The only way it does that is by pulling air through those fins or grill.
When your AC unit was engineered, it was designed so that it would work properly only if EVERY square inch of the coil is clean and available to remove the heat from the freon. Throughout the year, pollen season, mowing the yard, and dry dusty days produce tons and tons of dirt particles that clog up that coil. It would probably make you sick to see the dirt that comes off that coil when professionally washed. A dirty coil cannot efficiently remove the heat from home, but the problem only gets worse on super hot days.
The compressor in considered to be the heart of your AC unit. It is a large pump made of electrical parts – something heat loves to destroy! If it gets too hot, your compressor will shut itself off. So on these super hot days, if every square inch of the coil is not available to remove the heat . . .  well you know what will happen.
Call us at LHT Cooling Heating & Refrigeration, Inc., for a professional tune-up of your AC system! And don't worry about those dog days of summer!