HVAC preventative maintenance is essential
HVAC preventative maintenance is essential in keeping your home comfortable. The following reasons explain why: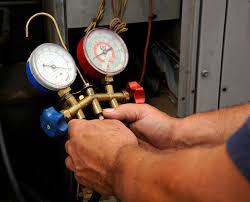 Save money – here are the ways preventative maintenance benefits your bottom line.

Cut energy bills – preventative maintenance helps ensure that your HVAC systems runs at peak efficiency. This can save you up to 30% on your utility bills
Extend system life – regular maintenance extends the life of your equipment, reducing the likelihood that you'll spend money on a replacement
Covers your warranty – it's important to be aware that most HVAC manufacturers require proof of maintenance when submitting a warranty claim

Improve your air quality – we share our homes with a variety of substances that we would rather not breathe

Common indoor allergens
Household dust
Pet dander
Dust mites
Cigarette smoke
Pollen
Mold

Improve your comfort – you depend on your HVAC system to keep you comfortable all year long. Regular maintenance helps your system distribute the air more evenly in your home. Regular maintenance will also minimize changes that noises or smells disrupt your life.
Keep your home safer – you've heard the horror stories. Someone comes home after being away for the holidays to a frozen home. If your heat stops working, the result can be a domino effect of frozen or burst pipes, water damage, or worse.
Help the environment – For those who are concerned about their "green" footprint, keep in mind that a well-maintained HVAC unit consumes considerably less fuel – and that's good for the planet!
Give yourself greater peace of mind – finally, investing in a maintenance plan gives you the comfort of knowing that if something does go wrong, you've already taken steps to make the situation as painless as possible.
So call today to schedule your HVAC preventative maintenance, and we will send one of our licensed technicians to your home to show you why HVAC preventative maintenance is essential!