Indoor Air Quality ~
Indoor air contamination is a stealthy predator. It is making millions of people sick and most have no idea what is going on. Poor indoor air quality has been identified as one of the most significant health concerns by the U.S. Environmental Protection Agency.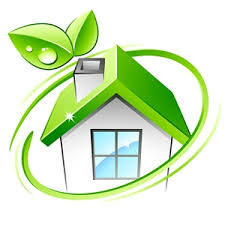 The health effects of indoor air contamination are listed below.
Have you, your family members or your co-workers reported any of the following symptoms of illness?
Headaches
Fatigue
Insomnia
Constant nasal or bronchial congestion
Irritation of the eyes, nose, skin and/or throat
Dizziness
Flu like symptoms (without actually having the flu)
If so, it could be a sign that the air you breathe indoors has been contaminated! Sources that affect indoor air quality and potentially contaminate indoor air are many:
household or commercial cleaning products
outdoor air pollution
nearby highways
factories or industrial farms
dust and dirt kicked up by your HVAC system
pet dander
microbial agents such as bacteria, mold or fungus spores floating in the air
garage fumes leaking into your home
this list just goes on and on . . .
If your ventilation is poor, the situation will be even worse. In fact even low levels of indoor air contamination can cause health problems. If air flow through doors, windows and vents is restricted or if HVAC filters are dirty or clogged, they are not able to function as they normally would.
Even if outbreaks of illness haven't occurred yet, they may soon if you don't take steps to reduce indoor air contamination in your home or place of business. To effectively manage your indoor air quality, you should do the following:
Clean your house thoroughly from top to bottom and everywhere in between – at least twice a year.
Add windows, doors, vents and fans of any and all types to improve your ventilation.
Have your HVAC system professionally cleaned (by one our our experienced service technicians here at LHT Cooling, Heating & Refrigeration, Inc.) every 6 months and change your HVAC air filters every month.
Incorporate a UV light into your HVAC system to kill bacteria, mold and fungus that can spread through your ducts.
The facts are indisputable. Improving your indoor air quality will improve your health!