Is your home insulated properly?
How to check if your home needs insulation: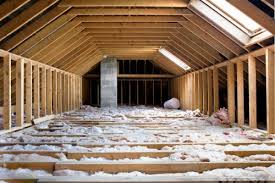 Insulation makes a huge difference to the cooling quality of your air conditioner. It can significantly reduce the stress on your air conditioner and even lower your electricity bills. Is your home insulated properly? It is important to check. At times, old insulation becomes ineffective and needs to be replaced. In such cases there are a few simple checks you can perform:
Temperature fluctuation between rooms – the first indication of faulty insulation is temperature fluctuation in different rooms. If some rooms are warmer or cooler than others, you may have poor or improper insulation.
Cold walls or floors – insulation is not only in your walls. The floors and ceiling can be insulated too. During the winter months, the insulation should keep the temperature of the floors and walls moderately warm. If your walls and floors feel cold, you probably need to re-insulate. Colder walls and floors will keep your heat running longer and will cause your utility bill to spike.
Spikes in heating or cooling bills – as just stated this can be an indicator of poor insulation. If you are not sure why your heating or cooling utility bills are spiking, call a profressional – like those here at LHT Cooling, Heating & Refrigeration, Inc. We can perform diagnostic tests and check the insulation in your home.
What to know about getting insulation:
Cost of insulation varies from home to home. This is because there are many factors to take into account. The first and most important is the type of insulation to use. There are different price options and the cheapest may not be the way to go.
The type of insulation you use also depends on numerous factors. If you live in an extreme climate – either hot or cold – you should get a higher grade of insulation. If your climate is more moderate, you can go with a lower price option.
To find out "is your home insulated properly", it's always best to contact the professionals!