Keeping your space cool ~
Most people look forward to enjoying the summer sun and beating the heat in a cool, air-conditioned building. Keeping your space cool comes at a price. High energy consumption equal high energy bills! As homes around the country turn on their a/c, they quickly notice their utility bills go up. Additionally, typical a/c units use fluorocarbon refrigerants as coolant. If these refrigerants are leaked, they can lessen the efficiency of the a/c unit and negatively impact the environment.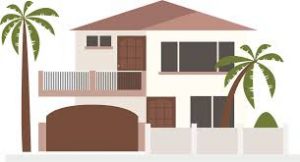 The U.S. Department of Energy is working on some exciting new technologies to greatly reduce energy use. Not only will they help you beat the heat, they will save you some cash too!
The following are top 5  projects underway:
Advanced heat exchanger – minimize joints by 90 percent to reduce refrigerant leakage. By minimizing the joints, the refrigerant stays where it belongs and works keeping your space cool and your energy bills low.
A prototype is being developed that combines a water heater, dehumidifier and air cooler. It will result in more efficient heat transfer. This technology provides enhanced dehumidification control in homes resulting in better comfort and significant savings.
Also being developed is a new membrane-based rooftop air conditioner. It will use water as refrigerant instead of conventional chemicals. Not only is this perfect for humid summer nights, but it could save 30 to 50 percent in electrical consumption.
Research center in the Northeast is exploring electrocaloric, solid-state technology to develop a heat pump that will keep a space cool without using any chemical refrigerants. This is ideal for residential and small commercial buildings. It's small, quiet, and could result in 25 percent system efficiency improvement. With fewer mechanical parts, overall reliability will be improved — reducing chances of losing your a/c in the middle of a heat wave.
Georgia Tech is working on an energy storage system that integrates with HVAC units to reduce their overall energy requirements.
The future of keeping your space cool is rapidly approaching. Call us at LHT Cooling, Heating & Refrigeration, Inc.