Ocean air and your air conditioner
It's so nice to live at the beach. The ocean, the sand, the sun . . . the corrosion from ocean air and your air conditioner! While having a home near the ocean is obviously amazing, the salty air you love could actually be damaging your air conditioning system. Ocean corrosion is a serious concern for your air conditioning unit. Similar to how the ocean erodes the shoreline, the ocean air erodes metal surfaces.
If you live near the ocean, the expoure to salty air is causing errosion on your system's aluminum coils. Salt has the ability to break down the protective oxide layer that normally protects metals. As the oxide layer is destroyed, the coils can get worn down to the point of disintegration. When this happens, not only will your home not be as comfortable as you'd like it to be, but your energy bills can increase dramatically.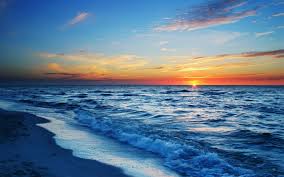 How you can protect your air conditioner from corrosion from the ocean air:
Hose down you a/c unit – something as simple as hosing down your a/c unit may protect your system for a long time. Because salt is easily washed away, simply rinse the condenser coils with water regularly.
Have a special opoxy coating applied – you can apply a special coating to your condenser coils, which will work to fight against salt-water corrosion. There are numerous products on the market. Call us here at LHT Cooling and Heating for recommendations!
Change the filter – frequently changing the filter can help prevent salt corrosion and build-up of salt moisture.
Remove obstructions – many things can obstruct your a/c unit and contribute to salt corrosion and build-up of salt moisture. Make sure to remove weeds, leaves or other debris from around the system to protect against corrosion.
Preventative maintenance – one of the best ways to ensure your system is functioning efficiently is to have routine professional cleanings done on your a/c unit.
Enjoy your beach home and let LHT Cooling and Heating deal with ocean air and your air conditioner!