Off season is a good time to replace your HVAC equipment
We've had a mild winter and your heat pump has not been taxed too much. But will it be able to keep up this summer with the hotter temperatures? The off season is a good time to replace your HVAC equipment.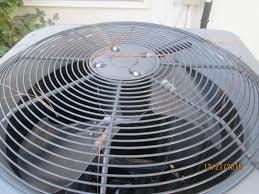 The following issues are common with HVAC equipment as it begins to show its age. They will start to work improperly or not at all:
Leaks
Clogs
Electrical/ignition issues
Damaged or worn parts
Performing preventative maintenance checks and services on your HVAC equipment will limit the downtime and avoid catastrophic failures. Regularly serviced equipment can reduce energy bills and avoid more expensive repairs. However, there are factors to consider when deciding if it should be replaced.
Equipment Age – It's an unfortunate reality that HVAC systems don't live forever. If you are suffering from frequent repair bills and your equipment is approaching its 2nd decade of life, you may save more in the long run by replacing it. Energy Star recommends replacing HVAC systems every 10 to 15 years, but here close to the ocean you can realistically expect 8 to 12 years.
Operating Cost – Compare your energy bills with previous years. If it is substantially higher, that means your unit isn't operating as efficiently as it used to. It may be possible to restore your equipment through repairs, but if it is old additional repairs may be cost-prohibitive.
Changes in operation and function – When it was initially installed your HVAC system served a specific purpose. If your equipment is struggling to keep up with new requirements, such as additional space to heat or cool, it may be time to put in a new system.
If you are experiencing any of these issues with your HVAC system, the off season is a good time to replace HVAC equipment!