Protect your HVAC during a hurricane
Hurricanes are extremely destructive. Hurricane Irma is on her way to South Carolina. You need to protect your HVAC during a hurricane. Most homeowners remember to stock up on water, food, batteries, etc. But most people forget about their HVAC unit. Here are some tips to protect your HVAC during a hurricane.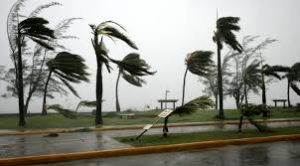 Before the storm:
Cool your home as much as possible before the storm since you are not able to use it during the storm.
Secure the components using hurricane straps or protective cage. Put a tarp over it to protect from flying debris.
Remove all loose debris and items around the unit to prevent any impact as well as trim any trees that could break during the storm
In the event of losing power, have a generator on hand
During the storm:
There is still work to be done – to prevent damage to the unit during the storm, it is advised that you TURN OFF the circuit breaker to the equipment! Do not turn it back on until the storm is over and you have gone outside and inspected it.
After the storm:
Step outside and check your equipment for any damage like dents or dings.
Switch your breakers back on and start your unit while monitoring the equipment for unusual noises.
If any flooding occurs on the inside or outside of your unit, never restore power to the system until a qualified technician has inspected it. It's best to call us at LHT Cooling, Heating & Refrigeration, Inc.!
So protect your HVAC during a hurricane! But most importantly, if you are evacuated, LEAVE your house. Everything in your house can be replaced except for YOU! Hurricane season or not – be sure to schedule your fall tune-up to make sure everything is working efficiently.