Questions to ask your a/c salesman
Next to your mortgage, utility bills are among the highest costs of operating a household. Central air and heating can make up the largest part of your bill. As the system gets older and less reliable, it becomes more expensive to run. If you're considering updating your system, these questions to ask your a/c salesman will be useful. It's important that you get an estimate from a qualified, professional HVAC company, like LHT Cooling & Heating.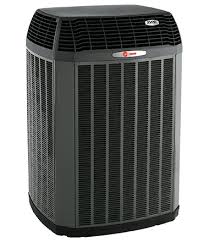 Start by researching company reviews, asking neighbors and friend for referrals, and being prepared with questions to ask when you meet with the HVAC consultant. The following list of questions to ask your a/c salesman can help with the process:
What size system do I need? Learn about the calculation that professionals should use to determine the size you need called Manual J Load Calculation.
Can the current ductwork be used? What is the condition of the current duct system? Are there any leaks? Should the ductwork be cleaned during the installation?
Ask for proof of insurance? Make sure the company carries appropriate liability and worker's compensation insurance.
Ask for them to put the estimate in writing, noting all terms and conditions. Am I getting a new thermostat? Will they haul away the old unit? What is the warranty? Are there any hidden charges?
Are there new technologies to consider? A ductless system, upgraded accessories like digital or wi-fi thermostats?
Is the new system energy efficient? What is the SEER rating? Can I expect to lower my utility bills?
What brands do they offer and WHY do they prefer the brand they are recommending?
Are there any tax credits or rebates available? Many utility companies offer rebates for upgraded systems.
Do I need a permit? If so, who is responsible for obtaining from local municipalities?
What are the payment terms? Do they offer any financing or cash discounts?
What kind of guarantee does the company offer on the installation – aside from the manufacturer's warranty?
What is the timetable for the installation? Is the equipment readily available? Can the installation be scheduled in a timely manner?
A reputable contractor, like those at LHT Cooling & Heating can answer all these questions for you and more. In addition, we are happy to furnish references from other homeowners in your area.