Safety First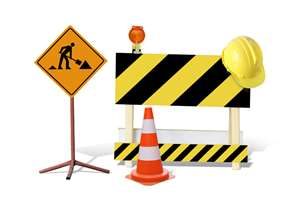 Whether due to damage or inadequate maintenance, your HVAC system can quickly become a safety hazard. Here are some "safety first" issues you should be aware of.
Carbon monoxide poisoning – a serious and sometimes fatal situation that can arise when any gas-burning system in your home is damaged, improperly installed or inadequately maintained. It can cause serious brain damage, even death. Because it is odorless, it is impossible to detect until after you feel sick. The first symptoms you may experience are similar to the flu – headache, nausea, fatigue. Long term exposure can be deadly. A cracked heat exchanger is one common cause of carbon monoxide in a home, especially in older furnaces. Make sure to have your furnace serviced every year by a licensed HVAC technician like those here at LHT Cooling, Heating and Refrigeration, Inc.
Inadequate humidity and moisture control is becoming increasingly important for your HVAC system. A lack of humidity in winter months can cause breathing difficulty and other health problems. Too much humidity can cause mildew and mold.
Incorrect air filtration can also pose a hazard to your family's health. Poor indoor air quality due to dust, allergens or other airborne irritants is the most common contributors to respiratory problems. Many health problems can occur as the result of poor air quality. Preventative maintenance and regular replacement of air filters is necessary to keep your home's indoor air safe for everyone.
Electrical issues pose risks as well. A common problem is a water leak with your HVAC system. It is usual for an air conditioner's condensation drain to become clogged after a few years of use. This can cause water to leak on the system's electrical components, resulting in equipment failure and create the risk of electric shock. Here at LHT, we flush that drain with every maintenance.
So be on the lookout for any of these issues and remember "safety first".