Spring HVAC Maintenance
There are many benefits of Spring HVAC Maintenance! Here are just a few reasons you should not skip cleaning your HVAC system this Spring.
Save money! You can save money and protect your bottom line.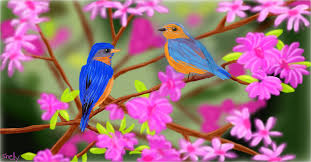 Prevent costly breakdowns – regular maintenance reduces risk of costly breakdowns by as much as 95%
Reduce energy bills – preventative maintenance ensures your system is running at peak efficiency
Extend the life of your system – regular maintenance extends the life of your system
Stay protected under warranty – most manufacturers require proof of annual maintenance when repair claims are submitted under warranty
2. Improve air quality. The level of airborne pollutants can be much higher than outdoor levels. Common indoor allergens range from ordinary dust to pet dander, dust mites, cigarette smoke, pollen and mold.
3. Improve your comfort. Regular maintenance helps your system produce and distribute warm or cool air more evenly and steadily. It's easy to take for granted that a particular room is always too chilly or too hot. But, it does not have to be that way. Adjustments in your ductwork can correct these issues.
4. Help the environment. You should be aware of the type of refrigerant your system is using. R22 has been phased out and is very hard to come by. You may need to upgrade your system to the new 410A refrigerant. If you are concerned about your "Green" footprint, keep in mind that a well maintained HVAC system consumes considerably less energy – and that's good for the planet!
5. Keep your home safer. HVAC maintenance also helps safeguard you and your family against the risk of carbon monoxide – colorless, odorless gas that is deadly. An HVAC check-up usually includes a carbon monoxide test.
6. Give yourself peace of mind. Finally investing in a preventative maintenance plan gives you the comfort of knowing that if something does go wrong, you've already taken the steps to make the situation as painless as possible.