Steps to take before turning on your heat
We've had some chilly mornings. Follow these steps to take before turning on your heat. Before you turn on your heat, make sure the entire system works properly. A preventative maintenance approach keeps your unit operating efficiently and helps prevent an unexpected breakdown on a cold winter day. It can also save you costly repairs before issues get out of control.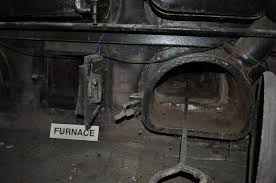 General inspection – the unit should be free of combustion residue and black soot. Inspect the ductwork for loose connections. Seal any openings with duct tape.
Ensure proper clearance – remove items from around the base and sides of unit. Do not obstruct airflow to the unit. Remove combustible items such as rags, mops or paper from near the unit. Make sure flammable items are not in the same area.
Clean the unit – clean the accessible areas of the unit with a vacuum or brush. Work carefully to avoid damaging the components.
Replace or clean the air filter – ultimately, you should be changing the filters on a monthly basis. If you are using re-usable filters, remove the dust with a vacuum, then wash with soap and water. Allow to dry thoroughly before replacing.
Inspect the blower belt – inspect the belt for cracks or general wear and tear.
Check airflow to the room – you can remove the registers and clean them.
Flush out the drain line – during the heating season, high efficiency units may drain as many as two gallons of water per day. This can cause residue to accumulate in the drain line.
Check the exhaust or vent – if your unit vents up the exhaust flue of a chimney, birds and debris may fall through the opening.
Test safety detectors – replace batteries in the carbon monoxide and smoke detectors. Test these devices to ensure they work properly.
Hire a heating professional – most manufacturers require that you have a licensed HVAC technician service your heating and cooling system to keep your warranty in effect.
Follow these steps to take before turning on your heat and enjoy the Fall season!