Technology in the HVAC market
The market for technology in the HVAC market is rapidly ever-changing. Developments for future technology focus on convenience and the user experience. Although the evolution of these products in HVAC may be in their infancy, many are predicting that user experience will define the industry for years to come. The emphasis on convenience is creating increased demand for technology that may not even exist yet.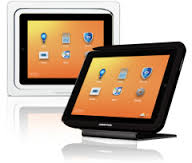 One of the main areas of interest in monitoring the advancements in technology is the use of "smart" thermostats. These emerging trends are redefining the industry and smart thermostats are leading the way. Convenience is the driving force for designing an effective and attractive home system. Major technology providers are delivering the power to adjust your HVAC in the palm of your hand.
Current product offerings and advancements include:
The Apple Homekit – homeowners can now check the temperature in their home and adjust their heating and cooling remotely from anywhere at anytime.
Amazon Echo and Google Home are mimicking the Apple Homekit features in a race to prove who has the most valuable product.
These transformations in technology are also creating and driving new demand outside the HVAC market such as:
Transforming current technology capabilities – a smart phone can be connected to a homeowner's thermostat to control temperature of the home remotely.
Drive product replacement – this move towards smart technology calls on the opportunity for appliances and other products in the home to be upgraded to be compatible with consumer's new systems.
Drive innovation – new technology is being developed to take the user experience to the next level. For example, a notification program to let consumers know what is currently in their fridge.
These new systems are generating a high demand for integrated systems. Consumers want all their products in one spot, not a variety of gadgets and technology that can be easily lost. This is leading to new technology in the HVAC market!