Tips for choosing the right air filter
If you have strolled down the air filter section at the home improvement store recently, it is clear that choosing the right filter may take a little homework. Follow these tips for choosing the right air filter with this first task to identify your needs with the following questions: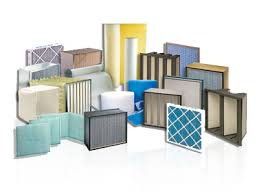 Do you want to capture mold spores?
Are there very young or very old members in your home?
Does anyone in your home have allergies?
Does anyone suffer from respiratory ailments, such as asthma or COPD?
Are you concerned with germs, viruses and bacteria in your home?
Do you have pets or smokers in your home?
Does your home receive daily fresh air ventilation?
Do you want protection for your HVAC system and your household air?
Air Filter Ratings
There is no universal standard required on air filter packaging making the task of choosing the right air filter difficult. Following are five ratings to assist in choosing the right air filter:
Initial efficiency – this rates the particle-capturing efficiency of a brand new filter.
Sustained efficiency – this rates the efficiency during recommended usage.
Pressure drop – this rating is a good tool to compare the particle-capturing ability of the filters at the same pressure drop, which determines and compares efficiency.
Dust holding capacity – this shows what the total debris the filter can hold at a given pressure drop.
MERV – the Minimum Efficiency Reporting Value is the simplest tool for choosing the right filter. MERV numbers range from 1 (low efficiency) to 16 (high efficiency).  In general, stay away from numbers less than 5. Numbers 8-12 are excellent choices for protecting HVAC equipment without too much airflow resistance.
Air Filter Design
Disposable fiberglass – most used and, as long as you are changing them once a month, most convenient.
Disposable pleated – mid level efficiency, but can resist airflow.
Electrostatic – available in disposable and washable. Cost effective over time, but the washable ones will involve work on your part.
We here at LHT Cooling Heating & Refrigeration, Inc. recommend following these tips for choosing the right air filters, and whatever filter you choose that you change/wash them regularly for top efficiency.