What to do before you turn on the a/c
Do you know what to do before you turn on the a/c? Whether it's just been installed or you're turning it on for the first time of the season, there are several things you should do. We recommend calling us here at LHT Cooling, Heating & Refrigeration, Inc., to do a seasonal tune up before you turn your system on for the warmer weather.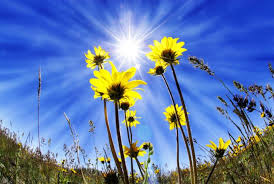 Check the condenser fan: the condenser fan is located in the outdoor unit. Make sure nothing is blocking the air flow to the fan blades. Vines or bushes that interfere with the air flow must be trimmed back. Any debris that may have stuck to the fan grill must be removed.
Clean the condenser coil: the condenser coils are located inside the condenser box. Both side and top panels are removed to gain access. The coil should be washed with water. Any stuck on grease or gunk can be removed with condenser coil cleaner and then hosed off. Always be extra careful to not bend the coil fins during cleaning. Bent fins will reduce the effectiveness and efficiency of your unit. It's best to have a licensed professional perform this cleaning.
Check the coolant levels: the coolant lines must be checked for both leaks and insulation continuity – also by a licensed professional. All coolant pipe lines must be covered by intact insulation. Any areas of damaged insulation should be immediately repaired.
Change filter and check ductwork: you should be changing your filters on a monthly basis, but especially before you turn your system on for the first time. Check the ductwork that supplies the air flow to each room. All duct seams must be sealed and intact.
Electrical aspects: check the battery in the thermostat. It's a good idea to change the battery every year at the start of the cooling season.
Follow these steps and you will always know what to do before you turn on the a/c!