Window Tinting Your Home
When you think of window tinting, what is the first thing that comes to mind – your car? Window tinting your home is extremely beneficial! From lowering your electric bills to reducing sun damage, window films and tints that darken your home's windows offer many benefits. Window tinting your home is a long-lasting, smart investment for homeowners.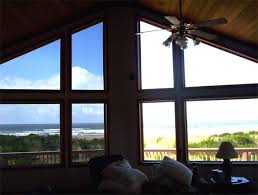 Tinted windows improve your curb appeal – your home isn't just where you live It's also your biggest investment and a place meant to help provide financial security later in life. One of the easiest ways to improve your home value is to improve its outside attractiveness. Unlike trendy paint or landscaping, which needs to be regularly updated, window tinting can look beautiful for years.
Tinted windows improve privacy and security – adding window tint makes it harder for people to see inside your home, protects you, and provides you with more privacy. Most light that hits the window tint will bounce back acting like a mirror. This makes it more difficult to see inside your home from outside.
Tinted windows save you money – when you have professional installed window films installed, you will save money on your utility bills. During the hot summer months, window tinting can help reduce your need for air conditioning. The savings potential in reducing the amount of heat that enters through your windows during the summer is substantial.
Tinted windows reduce glare – there's nothing more obnoxious than trying to watch your favorite TV show and having the sun glaring off your screen. Window tinting allows you to reduce the glare and allows you to enjoy natural light and your TV.
Tinted windows protect from sun damage – have you ever noticed curtains or furniture near the windows fade over time? This is a result of sun damage. Window tinting can extend the life of your possessions by reducing sun-related fading.
As you can see, window tinting is a good idea for many reasons and well worth the initial investment.