Your AC can't keep up on hot days!
Your AC can't keep up on hot days! The higher the temperature outside, the harder your ac has to work. It seems to run constantly, but never cools down your home. If you are experiencing this, there are a couple of things you can do.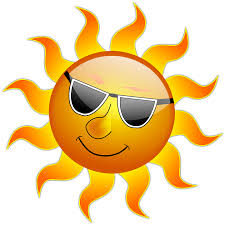 Keep the heat outside of your home. Your ac has to remove any heat that enters your home. Here are some tips to keep it outside:

Take care of your windows – much of the heat that makes its way into your home comes through your windows. Some options to consider include installing shade screens or tinting, shading windows with trees, or using black-out curtains or blinds.
Get rid of hidden leaks – it's estimated that the average home loses 20-30% of the air that passes through the ducts. Those same leaks let cold air out also let the hot air in.
Improve your insulation – especially in older homes. You probably do not have enough insulation in the attic. Adding more will keep the hot summer air out of your home.

Help your ac. Next make sure you're doing everything you can for your ac. We've covered this before, but we're going to say it again:

Change your air filters monthly! Seriously! This is the biggest thing you can do. DO NOT neglect it!
Have a professional HVAC technician clean the ac coils. Neglecting this can lead to many problems including weak airflow, a frozen coil, and much more.
Be realistic with your temperature. If it's over 100 degrees outside, don't set your thermostat at 68 degrees. This won't make you any cooler. It will just make your ac unit run continuously and eventually freeze up.
Your ac is only designed to keep within 20 degrees of the outside temperature. So if it's 98 degrees outside and you are 78 degrees inside, your system is doing its job.