Your HVAC is prepared for the hurricane?
Your HVAC is prepared for the hurricane? Hurricanes can be extremely destructive. You probably already know to stock up on water, non-perishable foods, flashlights and batteries. But most people take their HVAC system for granted. To help keep you and your family safe during the hurricane, here are some tips to protect your home!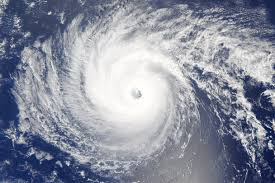 Before the storm
Prevention is critical when it comes to protecting your home and your HVAC system from the hurricane. You've spent a lot of money to install and maintain your system. You need to take precautions to secure your HVAC unit to withstand the storm. It could cost hundreds or even thousands to repair or replace it. A few tips to be ready for the hurricane:
Make sure your system is routinely maintained by a licensed HVAC technician.
If you are currently using your system to cool your home, cool it down as much as possible before the storm hits and you lose power.
If you currently use a window unit, be sure to unplug and remove it and seal the opening.
Be sure your outdoor unit is secured using hurricane straps or a protective cage. You can also put a protective tarp securely over your unit to keep loose debris away.
Remove any loose items from around your unit as well as trimming any trees that could break free during the storm.
During the storm
To prevent damage to the unit during the storm, it is advised that you turn off the circuit breaker to your unit.
After the storm
Once the storm has passed, here are some tips to make sure your unit is running properly.
Step outside and inspect the unit for damage like dings or dents. If you feel something is obstructing your system, call us here at LHT Cooling, Heating & Refrigeration, Inc., before turning it back on.
Switch your breakers back on and turn on your system. Monitor the equipment for any unusual noises.
If any flooding occurs around your unit, DO NOT restore power until a qualified technician has checked it out
Follow these pointers, and you will know if your HVAC is prepared for the hurricane.