Your HVAC system and your allergies
Spring is here – maybe not on the calendar for another week – but definitely when it comes to your HVAC system and your allergies. Airborne particles like pollen, pet dander, dust mites and mold make there way into your home. If you want to enjoy yourself this Spring without dealing with allergies, it all begins with your HVAC system.
Change your air filters regularly:
One of the first defenses against allergens entering your home is to make sure your filters are clean and working properly. Dirty filters cannot trap particles. Not only will this make your allergies worse, it makes your entire HVAC system less efficient.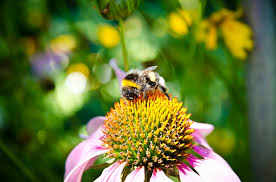 Clean debris from around your units – indoor and outdoor:
The outdoor unit is going to pull anything near it into your home. To avoid this, clear the area around the unit. Keep shrubs and plants a safe distance away. The same for your indoor unit – dust and vacuum the area around it to keep out dust and airborne particles.
Check specific areas for mold:
Mold can do so much more in damage to your home than just aggravate allergies. It can make you really sick! Mold thrives on moisture and humidity. In order to prevent mold problems, keep a eye on your condensate drip pan, drain, air handler, evaporator coils, and ducts. If you spot any mildew starting, you can easily remove it with bleach. If there is a large amount, you may want to leave that to the professionals.
Dust your home in the proper order:
The registers as well as the return vents are two places that need attention. Because they gather dust quickly and can kick up lots during cleaning, they should be dusted first before the rest of your house, and again immediately after.
Have regular HVAC maintenance:
We can't say it enough – regular HVAC maintenance is critical to the longevity of your system. Call us here at LHT Cooling, Heating & Refrigeration, Inc., to schedule your Spring cleaning and stay on top of your HVAC system and your allergies!