NEW SHOP
We are excited to announce that LHT Cooling, Heating, & Refrigeration has officially moved into it's new shop! Our address is now: 101 AP Thompson Rd, Longs, SC 29568. Here we have a reception area, bigger offices, an accessible parking lot, and a larger sheet metal shop with two garage doors for the work trucks. With our new location, we also have a new office employee.
Barbara will still be working part time after her retirement. The new employee is Terry Ladd's daughter, Missy Ladd. She will be handling scheduling, phone calls, and invoices. To find out more about their schedules and roles in the office, click here.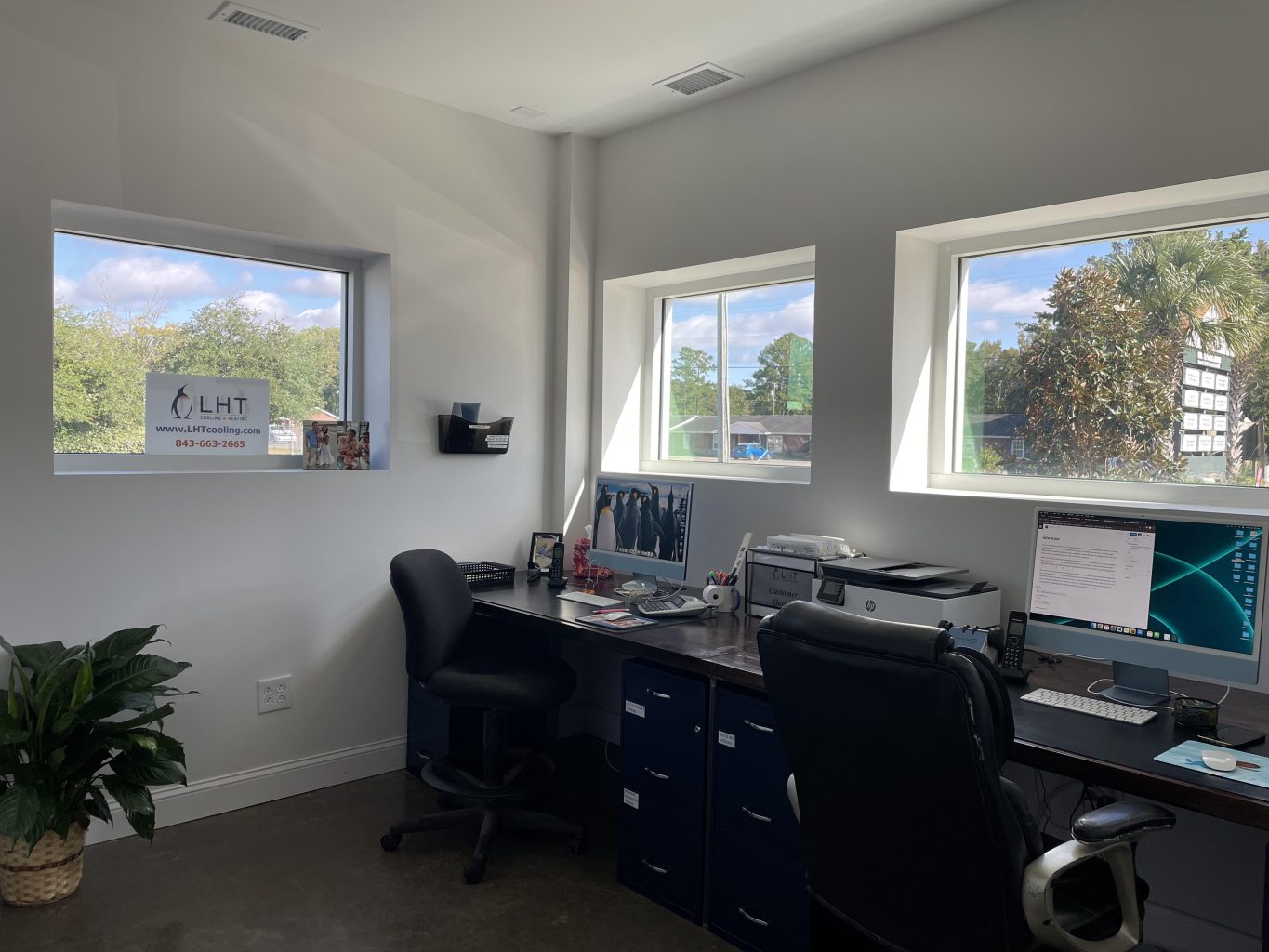 We are still touching up around the shop but everything has been moved over and into their designated area. In the mean time, look out for our number as we start scheduling Fall Maintenance cleanings. If you would like to know more about our cleanings, give us a call at 843-663-2665. If you want to know if you should sign up for our cleanings, click here and or here.
Please note that our new location will not be affecting our service areas.
More Photos!